International Women's Day Discounts and Sale
The Best Women's Day Discounts, Deals & Freebies 2023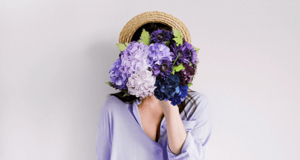 International Women's Day Promo & Shopping Ideas
International Women's Day is almost here, the day when we honor all the achievements of women throughout history and we celebrate and empower women everywhere!
To celebrate International Women's Day, we've scoured the internet looking for the very best fashion and beauty gift deals so that you can treat yourself to some major savings! In a world where women are constantly busy and on the go, taking a little time for some personal self-care can be empowering.
Use our money-saving discounts and treat yourself or a special someone this Women's Day.
International Women's Day Promo and Discounts
Walgreens: Love discounts? Then you need to get started on some International women's day shopping at Walgreens! With a Women's Day coupon you can save 25% on your entire order. Don't forget to check the Last Chance Deals for up to 50% extra savings!
Sabon: Treat yourself to some luxurious bath & body products with the help of a Women's Day promo code. Harness the healing nutrients of the Dead Sea and take 10% off body scrubs, body wash, shampoo, conditioner and so much more! All you need is one of our free Women's Day coupons!
Udemy: From personal development to web design and programming, Udemy has 1000s of courses to enjoy for just $9.99! Be sure to check out our International Women's Day deals to upgrade your skills with training programs or jumpstart a new career.
Enjoy these fantastic deals for International Women's Day! Born shoes are perfect for that busy woman constantly on the go! Their beautiful leather boots, shoes, and heels feel as good as they look. Shop their International Women's Day sale for high-quality, elegant shoes that don't sacrifice comfort for style.
With a happy Women's Day offer from Nike, you'll enjoy some amazing deals on t-shirts, leggings, sneakers, and other athletic apparel. Keep an eye out for this year's trending fashions like pastel colors, color-block shapes, and retro fashion.
Taking care of your health is a fantastic way to honor International Women's Day. Dr.Leonard's is offering some Women's Day special deals on health and beauty products. Shopping for the whole family? Check out their options for men's clothing and shoes, as well as their home and outdoor products!
For the hardworking women out there, Carhartt is offering some International Women's day discounts on powerful and reliable gear that works as hard as you do! Find fantastic deals on new outerwear, scrubs & PPE, safety-toe boots, non-slip shoes, and more!
Ecco is a global brand making waves in the international shoe industry. They produce their very own exquisite leather allowing them to always ensure the quality of their materials. See for yourself the beautiful design and attention to detail they put into every pair of shoes!
Looking for a change in athletic apparel? Then you must try Bjorn Borg! While Bjorn Borg specializes in your typical athletic wear - everything from leggings, sports bras, t-shirts, and shoes - they design their pieces with an undeniably cool and original aesthetic. Just check out their awesome tracksuits to see what we mean!
Use an Adidas International Women's Day promo code and enjoy up to 40% off select styles! Shop for all the latest trends in women's activewear from t-shirts and sweatshirts to leggings and sneakers! Are you a sports lover? Shop for 40% off athletic wear to get you through all your favorite fitness activities!
Walmart is having a great sale this International Women's Day. Enjoy their free shipping with no minimum purchase required on your next order. Shop for great gift ideas for the special women in your life including clothing, jewelry, accessories, home decor, and more.
You can find clothing and accessory options for the whole family at JCPenney's! Shop their great sale and find everything from home decor, gaming systems and accessories, toys, beauty care, and skin products! There truly is something for the whole family!
Lacoste is offering some fantastic discounts on their luxury clothing line. Did you know that the Lacoste website has a super Sale section? Grab a brand-name designer piece without paying luxury prices!
Milanoo is quickly becoming an industry leader in fast, fun fashion. Try some of their cute costumes, cosplays, and party supplies and you'll be the life of the party at your next celebration!
FraganceX is America's leading online fragrance outlet, and with good reason! They have amazing discounted prices on the top perfume brands such as Calvin Klein, Christian Dior, Burberry, Michael Kors, and more! Shop their fantastic sales items for even more savings!
International Women's Day Food & Restaurant Deals
What better way to celebrate this year than with these International Women's Day free food and discount deals!
Instacart: Take the day off and let Instacart do your grocery shopping for you. Grab an Instacart Women's Day coupon code to enjoy great perks like discounts and same-day delivery. Need your order fast? Take advantage of 1-hour delivery!
Goldbelly: With a Women's day discount, you can save up to 30% on delicious food from Goldbelly. Enjoy quality meals from all your favorite local and national restaurants, delivered right to your front door.
Haven't found your perfect deal yet? Don't worry, we've got lots more International Women's Day discounts on our Food & Drinks deals page! Save on delicious restaurants, takeout, wineries, and more.
International Women's Day Freebies
Looking for the best International Women's Day free stuff? You've come to the right place! Check out these freebies:
1800Flowers.com: Enjoy 15% off same-day delivery with the help of a coupon code! You'll also receive a free vase with any bouquet when you buy from their exclusive collection.

Women's Day Facts
Women's Day is an international day of celebration in the United States and in countries all around the world. It's celebrated every year on March 8th. It's a day dedicated to celebrating all the worldwide achievements made by women in the name of gender equality and fighting against discrimination and gender-based violence.
The world was very different for young women and girls in the early 20th century; most women did not have the same cultural and economic power as their male counterparts, nor did they have the right to seek an education. The jobs available to women were limited and there were few opportunities for women to advance into leadership positions.
As a result, one of the major events that led to the creation of International Women's Day was several protests that took place by female garment workers protesting against their inequality and inhumane working conditions. Their efforts, hard work, and organization were eventually acknowledged with the inclusion of Women's Day as an official holiday by the United Nations on March 8, 1975.
The International Women's Day Movement is about more than just honoring the past, it is a call to continue to fight for women's rights, to create a more equitable world that celebrates diversity, and to inspire both men & women to support and donate to organizations that help women globally.
BravoDeal stats
4,000,000 users
6,000+ shops
150,000+ coupons
98% verified