Senior Citizen Discount Guide: The Definitive Catalogue of Stores

⁜ What is a Senior Citizen Discount?
⁜ Who Qualifies for Senior Discounts?
⁜ Brands Offering Senior Discounts
⁜ Travel Discount
⁜ Automotive Discount: senior car insurance and rental discounts
⁜ Electronics
⁜ Senior citizen discounts movie theaters
⁜ Senior discounts restaurants
⁜ How to Find and Redeem Senior Discounts
⁜ The Benefits of Senior Discounts
⁜ How to Stack Senior Discounts with Other Offers
---
Senior citizen discounts are special offers or promotions exclusively available to people of a certain age group. These discounts are designed to help seniors save money on their daily expenses, from groceries and travel to entertainment and technology.
Senior discounts are also known as elderly discounts, golden age discounts, retiree discounts, or age-specific discounts. At what age are you considered a senior citizen for a discount? That depends on each brand. The age at which you qualify for senior discounts varies from business to business, but the senior discount age is usually 55+.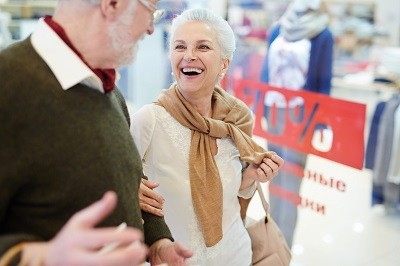 As mentioned earlier, the age at which you qualify for senior discounts varies depending on the business. Some companies offer senior discounts to people aged 50 and over, while others only offer them to those aged 60 or older. However, most businesses that offer senior discounts start at age 55. To qualify for a senior discount, you usually need to show proof of age, such as a valid ID or membership card.
So if you're wondering what age is considered senior citizen for discounts, the best answer is that they usually apply to people 55+.
Many brands offer senior discounts, including those in the food, travel, wellness, fitness, shopping, technology, and entertainment industries. Some well-known companies that offer senior discounts include AARP, Motel 6, AT&T, Best Western, Burger King, Marriott, Alamo and Verizon.
Aging population discounts can come in many different forms, such as senior travel discounts, senior meal discounts, senior wellness discounts, senior fitness discounts, senior shopping discounts, senior technology discounts, and senior entertainment discounts.
Looking for the best stores with senior discounts? Check out these deals and discounts!
Motel 6 offers a senior discount of 8% off their best available nightly rates at each of their 1,400+ locations across the United States and Canada. This special Senior Rate discount is available to all seniors aged 60 years or older
As a member of SeniorDiscounts, you can take advantage of Alamo's exceptional services that include year-round discounts of up to 10% on their already low rates, as well as unlimited mileage. With over 700 locations worldwide, Alamo makes it easy to travel and explore new places!
Auto Europe is offering a special 5% discount off their everyday low rates to seniors who rent their cars online. With convenient online booking and friendly over-the-phone reservation support, Auto Europe is the top choice for seniors seeking car rental discounts.
AT&T offers a special discount for seniors who are AARP members, on top of the usual AARP discount. This discount includes a monthly rate reduction on select wireless plans, waived activation and upgrade fees, and a 15% discount on eligible accessories. To take advantage of this discount, seniors can visit their local AT&T store or contact AT&T customer service.
Many movie theaters offer discounts to senior citizens. Some theaters offer a specific day of the week where seniors can enjoy discounted tickets while others may offer a flat percentage off the regular ticket price. It's worth checking with your local theater to see what kind of senior discounts they offer.
Restaurants often offer discounts to senior citizens, ranging from a percentage off the total bill to special senior menus with reduced prices. These discounts can vary by location and may be restricted to certain days or times. Some popular chains like IHOP, Denny's, and Applebee's offer senior discounts while others may have special offers available through senior discount cards.
On the first Wednesday of every month, seniors can take 10% off their Albertsons purchases. To receive the discount, you will typically need to present a valid ID proving your age. There are also plenty of other discounts seniors can take advantage of including a coupon for $30 off their first DriveUp & Go order.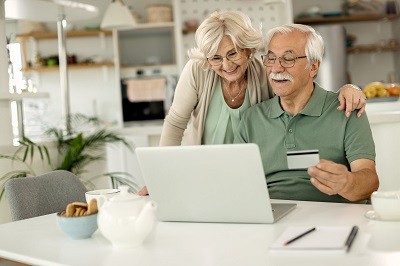 Finding and redeeming senior discounts is easy if you know where to look. Many businesses that offer senior discounts advertise them on their website or in-store. You can also find senior discounts on coupon websites like BravoDeal or by joining a senior discount club or program. To redeem a senior discount, you usually need to show proof of age and/or a senior discount card.
The benefits of senior discounts are numerous. They can help seniors save money on their daily expenses, making it easier to live on a fixed income. Senior discounts can also provide seniors with a sense of independence and empowerment, as they can afford to do more and go out more often. Senior discounts can also be a great way to try new things and explore new places.
One of the great things about senior discounts is that you can often stack them with other offers to save even more money. For example, you might be able to use a senior discount at a restaurant along with a coupon or a special offer. Some stores also offer extra discounts to seniors on certain days of the week, which can be combined with senior discounts to save even more. To take advantage of stacking senior discounts with other offers, make sure to read the terms and conditions carefully and ask the business about their policy on combining discounts.